Managing Spatial Order Peculiarities Should be Easy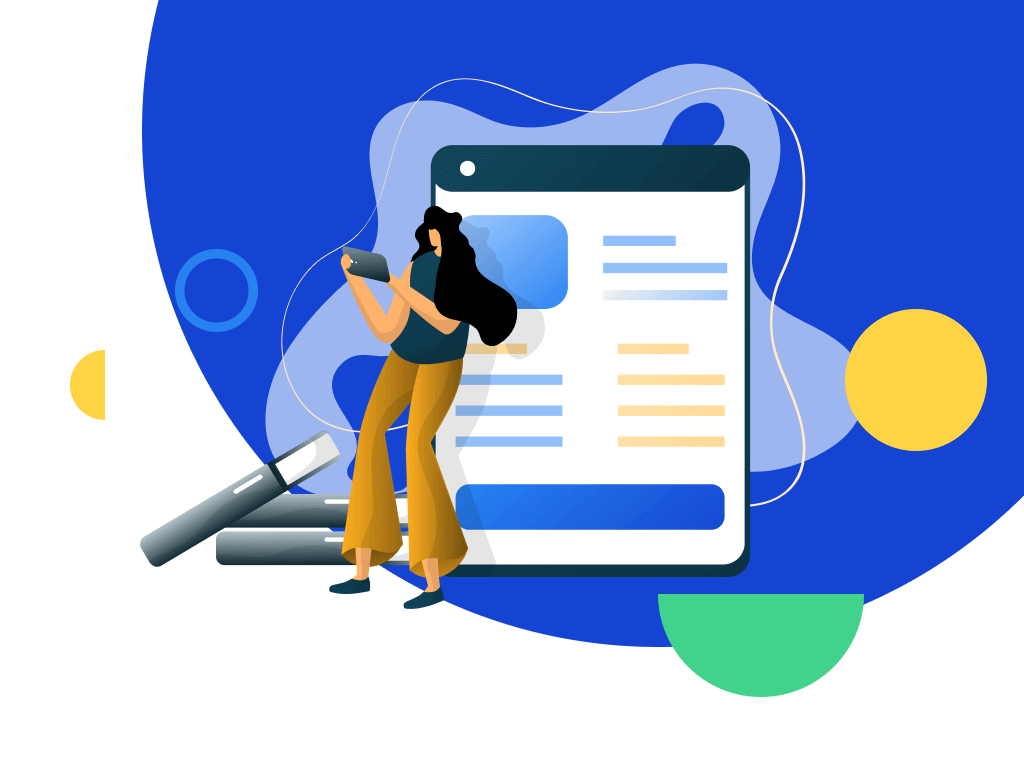 Writing an essay is more than creating content and working on grammar. There are lots of different aspects to consider. If you want to manage an essay effectively, you need to learn the specificities of correct spatial order writing. Don't know much about it yet? By reading this article, you are sure to get more insights about the correct spatial order and its use in the texts.
To be true, spatial order is thought to be one of the key components of successful essay writing. If you want to get better results for your paper, you can't ignore the texts. The article will discuss the major principles of spatial order organization, its characteristic features of use, and rules for essay writers to follow.
How to organize spatial order correctly: what a writer should know about it
The success of your paper depends on the logic that was used during the writing. If you want to present a coherent piece of writing, it is necessary to ensure a logical approach to the paper. Being able to organize your thoughts is a great skill. However, having the correct knowledge to manage spatial order organization can give you even more benefits.
Spatial order is something weird. You can even misunderstand what it is out of context. Let's explain it with simple words. So, in short, spatial order is used in descriptive writing. You need it to structure your text correctly. When resorting to spatial order, you need to present the phenomena in the way they are. When you follow a coherent order, you can give a vivid picture for the reader.
If we take a more detailed look at the concept of spatial order, we can say that objects must appear in the way they are when it comes to their physical location. The use of the spatial order defines the way readers will perceive the information. When is it appropriate to use the order type?
It is a great tool for technical writers. When you resort to explaining how something works, you can't go without a spatial order. You need to provide the steps logically.
It is also present in the work of fiction writers. With the help of spatial order, you can easily describe different events and ideas. It is also helpful when you get to the description of objects.
In some cases, it may be helpful for architects when describing the projects. The use of spatial order is also applicable when dealing with food critics.
What does it mean when the writer resorts to such a method? With the help of spatial order, the readers may comprehend the text from the perspective of the author. It is also a great tool when you have to work with complicated descriptions. What do we call this type of order? You can find different names for defining the tool. But the most common is called descriptive writing. It is common to talk about things when writing narratives or any type of expository paper writing practice.
Signal Words: what should you know about the spatial order use

How do you know that the writer is using this method in the text? How should you cope with the text using spatial order? There are different kinds of signal words. If you notice some of them in the text, you know what you deal with:
Above, into, between, through, beneath, below, against.
Across, next to, beside, attached to.
In front of, nearby, to the side of, behind.
If you notice these words in the text, you can identify a spatial order principle. With the help of these words, every writer can offer to the reader a clear picture of the events described in the paper.
Time to use spatial order on practice
If you wonder how to implement this type of text organization in your text, here we are to help you. This kind of writing pattern is great for different descriptive texts. If you want to try yourself in spatial order technique, you should start by describing a scene or location. This is the best way to begin your journey with a new writing method. Here are some necessary things to remember:
What's your first object? You need to decide on the location, event, mechanism, or scene. This is the most paramount step to manage at the beginning of your writing. When you choose the object for your work, you can move further.
The following step is to identify the major details. What are the most vivid things you notice? What is worth your attention? You should list the most relevant ideas to reveal in your text for the readers.
When you are done with the details, you should start working on the events. It is your task to glue together the essential parts of the writing. There are 2 basic options for every writer. You can go either horizontally or vertically. If you choose the first option, you should go from the left to the right or vice versa. By choosing the vertical pattern, feel free to opt either for top-bottom or bottom-up description.
Now we move to practical advice. If you want your text to be coherent and clear so that the reader can comprehend everything clearly, you should resort to the use of transitive words. We have already mentioned some of them in the list above. This is what may help to create logical relationships between the words and sentences in the paper.
This kind of approach worked great in different cases. If your task is to ensure readability and high quality of the paper, you need to master this type of writing pattern. It is a useful device to use in different types of paper tasks. However, it has the most power when you deal with descriptions. By reading these tips, you can easily follow the rules and ensure correct writing practice.
Last words
Have you heard about spatial order before? Many students struggle with relevant text organization and try to find working ways to present the information logically. Spatial order is sought to teach you working techniques to organize facts in your texts correctly.
Being a writer means you have to learn new ways to present impressive results. By learning more about the concept of spatial order, you are sure to have easier writing practice. Such a technique is perfect for descriptive tasks. If you deal with descriptions in your texts, you need to get more info about the aspect of correct spatial organization.
Don't you need to ask for help?
A lot of students stay silent because they don't know where to ask for help. Sometimes academic tasks may get quite complicated. And you don't have enough time to work on them and submit them timely. What should you do then to ensure on-time paper delivery? The use of online paper writing services should be your choice.
If you have any issues with essay writing, our helpful service is ready to support you. We carefully analyze every case and try to create a working plan. Whenever students ask for expert assistance, we are ready to offer our services. Proficient writers with in-depth knowledge of the subject are here to work on the tasks. Don't be confused by the complexity of the tasks. Our experienced staff is waiting to give you a helping hand with the assignments on different topics.